T-Shirts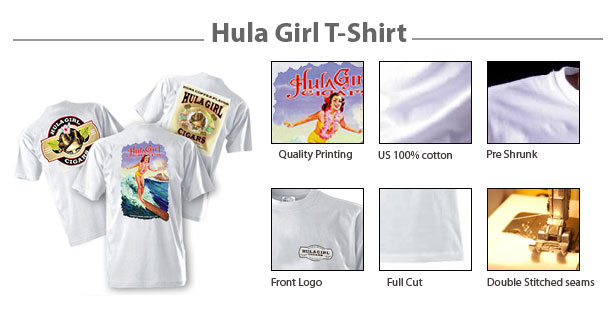 Screen Printing involves stretching a porous mesh material over a frame to form a screen. The rubber-type blade is swept across the screen surface, pressing the ink through a stencil and onto the print material. A significant characteristic of screen printing is that a greater thickness of the ink can be applied to the substrate than is possible with other printing techniques. This allows for some very interesting effects that are not possible using other printing methods. Because of the simplicity of the application process, a wider range of inks and dyes are available for use in screen printing than for use in any other printing process.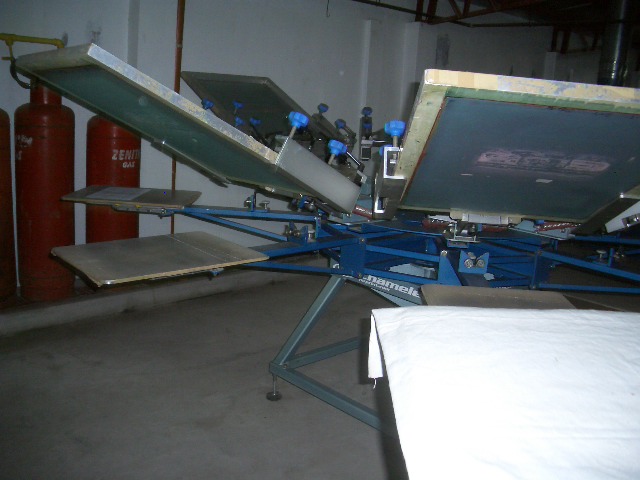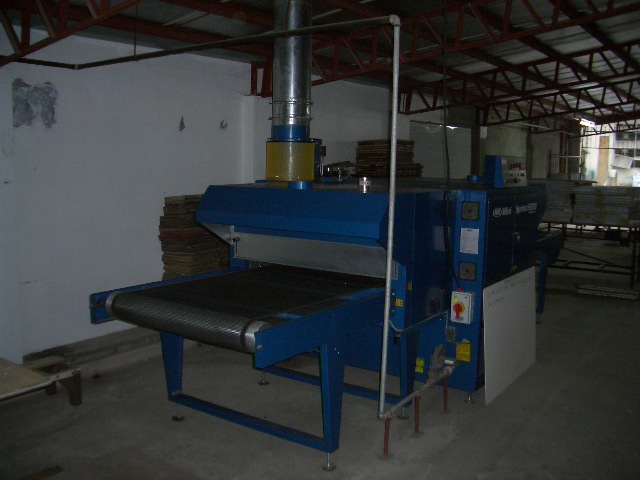 Screen Printing Ink is applied to the substrate by placing the screen over the material. Ink with a paint-like consistency is placed onto the top of the screen. Ink is then forced through the fine mesh openings using a squeegee that is drawn across the screen, applying pressure thereby forcing the ink through the open areas of the screen. Ink will pass through only in areas where no stencil is applied, thus forming an image on the printing substrate. The diameter of the threads and the thread count of the mesh will determine how much ink is deposited onto the substrates. We're using the best quality additives for our T-shirts to come up with wonderful results.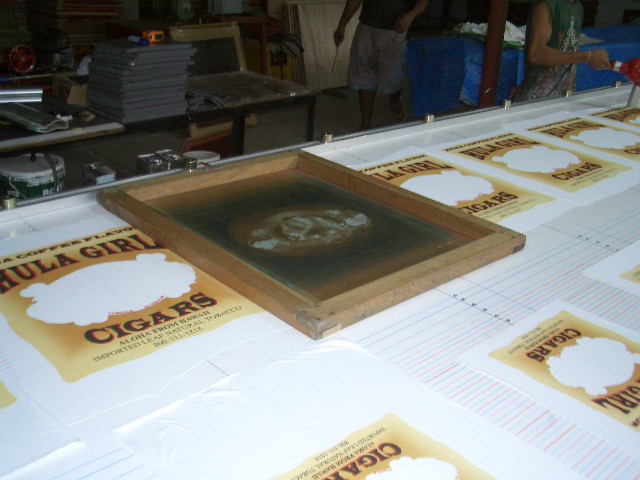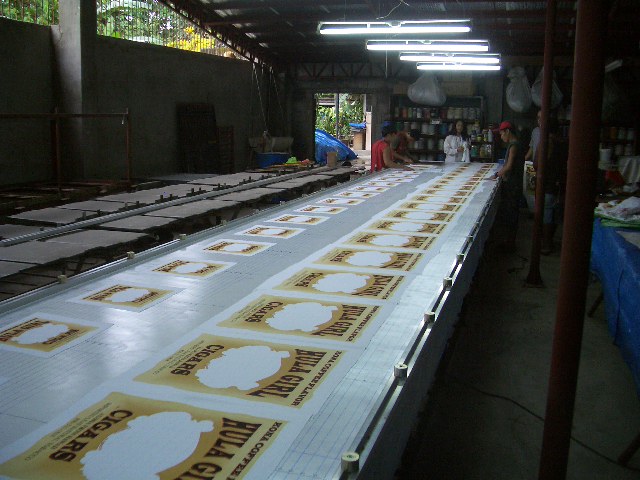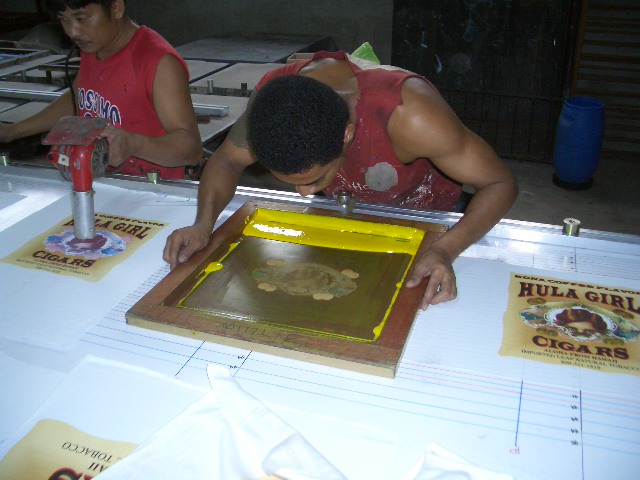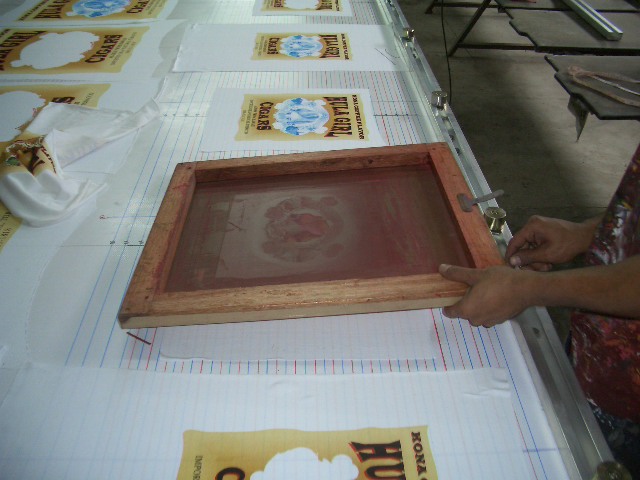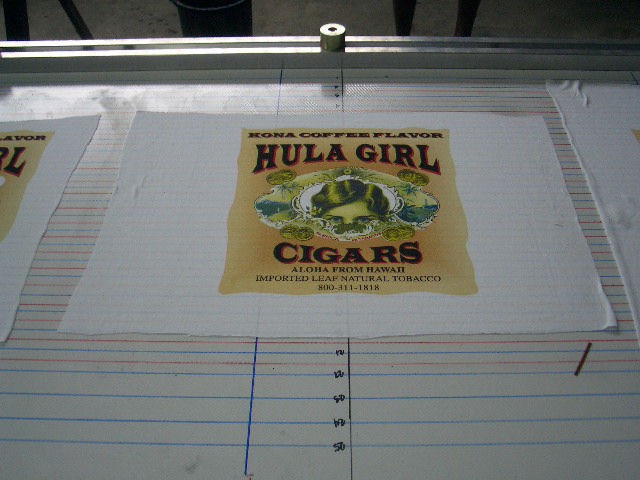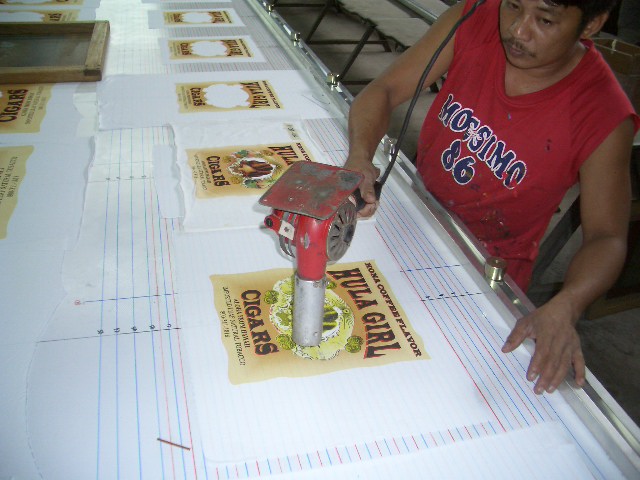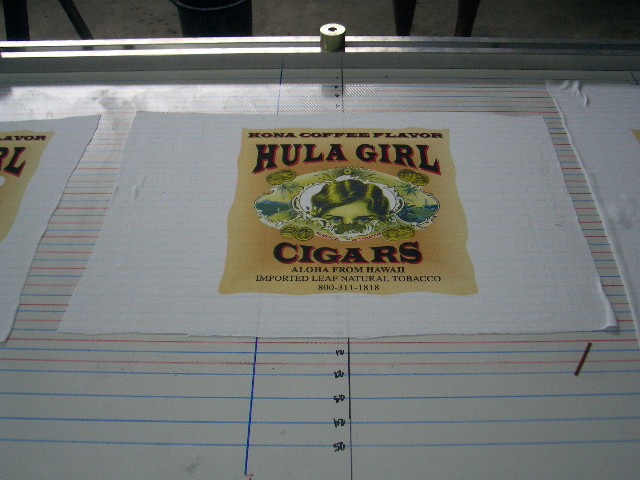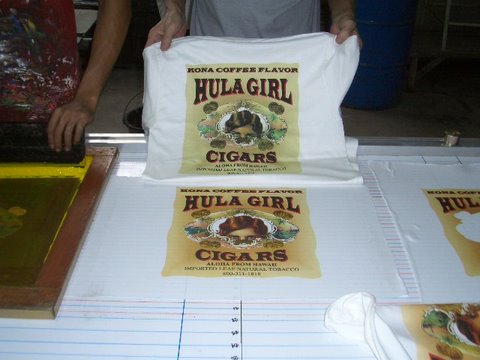 We have the professional quality screen printing system that allows it to produce an accurate finish product.