Drip Single Serve Coffee
Hula Girl Drip Packs contain perfectly ground coffee individually wrapped to retain all its rich, aromatic taste and freshness. 
Simply open wrapper, place the paper filter over a cup or mug and pour hot water over the grounds to prepare an aromatic coffee, with ease. 
The convenient packaging and easy preparation make Drip  coffee ideal to carry with you to insure you have the beautiful taste during all of your travels. Hula Girl Coffee Drip has a rich fragrance and a clear rich taste to the last drop. Please enjoy a delicious cup anytime anywhere!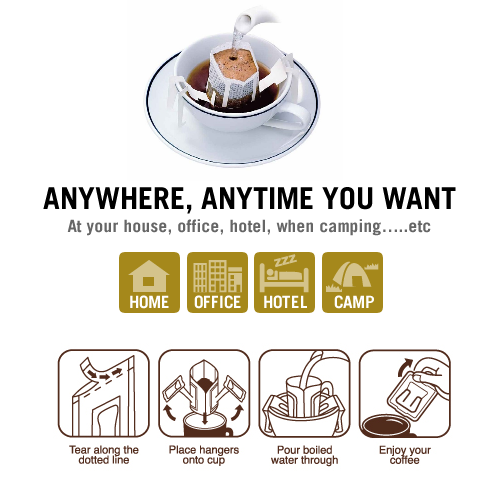 The Map of Hawaiian Islands